Phoenix Soul Part 1
Phoenix Soul
Phoenix never became a famous mecca of soul music although 'Dyke & The Blazers' made themselves a national name with 'Funky' Broadway.' Yet the streets in the black neighborhoods had bustled with talented people, even ithough most of them never made it big.
Oh it was fun. Much more fun than it is now. There used to be all kinds of bands, all these clubs, all that music. You should have been there. You would have had a whole lot of fun.
24th Street and Broadway. A whole lot of people got killed down here. They finally tore down the Rainbow Market, trying to get the drugs off that corner. Big zoning boards take up space everywhere, empty lots overgrown by weeds from the recent rains, the utilitarian look of public housing. Anonymous speculators, sit somewhere waiting to cash in on this place. Redevelopment, gentrification, cheap real estate, someone's waiting to make a profit.
But that's not what it used to be all about. This place was bustling with people, all kinds of people making their lives on these streets. A row of nightclubs as you walked down Broadway were seeping out music and laughter at night. Lovers were on these streets along with fighters. Guns were drawn, shots fired and yet it was a far cry from the later eroding of the neighborhood as crack houses made their way into its fabric. Buildings ran down and got torn down. All these clubs that used to line the south east corner on Broadway didn't even leave an inkling of their existence behind.
It's all in people's memories now, people who remember. I guess someone must have some pictures too, some old ones in black & white. Those "old timers" those are the ones who remember. Through them that whole world is still alive. There was soul down here and rhythm & blues and the blues too. Gospel came out of those churches on Sundays, and it still does. You heard a whole lot of Spanish singing too. But then again some of those Mexicans could play like brothers too in the day, they sure did.
The neighborhood kid who walked down the street passing a record store on 18th Street and Broadway ended up with a hit on the radio, 14 years old and all. He's a grandpa now, just had a heart attack, quadruple bypass. But this place had soul. You better believe it. Oh it was fun.
Stories about the Phoenix soul scene as told by Producer Mike Lenaburg
Mike Lenaburg
Born in 1946, he spent the first 14 years of his life growing up in a black neighborhood in Pasadena. Most inspired by some his slightly older musician friends and the excitement he witnessed at a chance meeting of Elvis as a 10 year old, young Mike wanted nothing more then be in the music business. His family moved to Phoenix, AZ in 1960. The industrious youngster became friends with two DJs - Sonny Knight and Ray Ford. He started working for them and since they liked this bright young kid they showed him the tricks of the trade. In 1962, the day before his 16th birthday Mike had his first recording date with The Newlyweds. In 1967 he attracted the attention of Floyd Ramsey of Audio Recorders who hired him as a staff producer. Mike who had already recorded The Newlyweds cut various singles with Small Paul, Ronnie Whitehead, the Soul Blenders (which included Ronnie Whitehead with his brothers Gary and Rochelle), their cousin Michael Liggins., Soulsations and a variety of girl groups, The Exquisites, The Exotics. After the tragic shooting of The Exquisites' lead singer Mike gave up recording. He worked as a DJ and on the road with various acts until he returned back to Phoenix. By that time the life on the road had taken its toll and Mike had gotten sick. Although Mike's health is not as good as it used to be he is in good spirits, and with the release of 'Eccentric Soul' very happy that his artists finally are heard by a wider audience.
Childhood
"Big Mike" Lenaburg was born in 1946 in Liverpool, England. His family moved to a predominantly black neighborhood in Pasadena, CA when he was 3 months. By the time Mike was 8 years old, he and his best friend Hansel Terry's used to sit in front of the Terry family home where Hansel's older brother Dewey would religiously practice music for six hours every day. He'd play guitar, piano, drums, violin and whatever else he could get his hands on. The two younger boys were strictly forbidden to come in the house while Dewey practiced, so they were usually right outside the house and listened. Later on Dewey Terry together with Don Harris earned recognition as Don & Dewey. Dewey who at the time was only 17 or 18 years old had already recorded various records. After practice Dewey would come out and talk to the boys. Then he'd drive off with his brand new pink Cadillac. Mike completely idolized him.
In January of 1956, one day Hansel and Mike walked home from school. It was a sunny day as they passed by the Vita Records label in Pasadena. The two 10 year olds noticed right away that something was unusual. The parking lot was packed with people, all kinds of fancy cars and a large number of police directing traffic. They spotted both Don and Dewey's pink Cadillacs and Jessie Belvin's pink Lincoln.
A large crowd had amassed outside the building trying to get in. Mike and Hansel couldn't get through the door. But Dewey who was inside saw them and got them in. Once inside Mike saw in the middle of all the commotion was Elvis Presley. They got to meet him but as Mike recalls, he had heard of Elvis but he didn't really know who he was. At the time Elvis was just about to sign with RCA. Mike said that this chance meeting really became more meaningful in retrospect when Elvis became really big. Nonetheless Mike was fascinated. Here were Jessie Belvin, Gaynel Hodge, Don Harris and his friend Dewey whom he adored anyway. Mike loved the excitement and the electricity of it. He had already felt that he wanted to be in the music business but now he knew for sure he would.
Jessie Belvin whose pink Lincoln had been out in Vita's parking lot was a star right at the time. He made "Good Night My Love" on Modern Records, "Guess Who" on RCA; he recorded with The Guesses he did "Hum Di Dum" on Money Records, with the Clicks he did "Girl Of My Dreams." He also was a member of The Turks. Another member of the Turks was Gaynel Hodge who had written the classic hit Earth Angel when he was only 14 years old. Jesse recorded with a lot of L.A. groups and was real popular. Unfortunately his life was cut short when he died in a car wreck in 1960.
Moving to Phoenix
In 1960 Mike's brother Harry suffered from emphysema. Doctors recommended moving to a dryer climate and the Lenaburg family decided to relocate to Phoenix. Mike had to leave Hansel behind in California but it wouldn't take him long to make new friends.
Mike became a freshman at Phoenix West high school. One Saturday he went to this record hop he'd heard about: "Sunny Knight's and Ray Ford's Saturday Night Dance." The event was held at the Knights of Columbus Hall upstairs on 1st Street and Roosevelt every Saturday. Although Sunny Knight and Ray Ford played some current records, a lot of their repertoire were oldies such as Earth Angel by the Penguins, "Corrido Rock" by Handsome Jim Balcom and "Shout" by the Isley Brothers. When Ray Ford played Don & Dewey's "Leaving It All Up To You" Mike's ears perked up. He struck up a conversation with Ray and told him that he knew Dewey from California. As they talked Mike told him he wanted to do something like they did. Ray offered him to sell cokes. Mike came back the next Saturday and started working. They paid him $5 a night. Eventually he moved up to working the door where he got paid $10.
Sunny and Ray both were DJs at the local radio station KRIZ. During the week Sunny's show ran from 3-7 pm and Ray's from midnight until six in the morning. On Saturdays they organized the dance to which usually 600-700 kids showed up. Mike began visiting his two new friends at KRIZ frequently. Sensing his drive and determination his two new best friends took him under their wing. Sunny and Ray showed him how to work at the station, how to be a DJ. They also brought shows to town like Fats Domino, Freddy Cannon or the "Oldies but Goodies" shows at the Able Hall which held about 1000 people. It was located around 35th Ave and Van Buren. Eventually they also moved the Saturday dances to Able Hall since the old venue was in a residential area and neighbors complained frequently. Sunny and Ray also booked the National Guard Armory on 52nd Street and McDowell Road which held about 2000 people for some of the bigger acts. Fats Domino, Chubby Checker and Jerry Lee Lewis were among some of the acts that performed there. Sunny and Ray usually let Mike come along and often he would make their posters and flyers for the events and distribute them all over town. That way he learned different aspects of the business how to promote, put on dances and live shows and be a DJ. On one of the Oldies but Goodies shows the Turks came through town where he met Gaynel Hodge again. Gaynel moved to Phoenix in the seventies. At that point he and Mike struck up a friendship that has lasted to this day.
As DJs, Sunny and Ray received hundreds of records every week and often several promotional copies of the same songs. They let Mike pick out the records he wanted. Due to his association with KRIZ he gained some notoriety with his school mates at West High. Sunny and Ray would announce: "Call 'Big Mike' at the station and get your dedications in." He also got to know Joe English who let him have records on consignment. Joe owned Flash Record Distributors on Roosevelt. He was one of the main distributors at the time. He would always have the newest 45s on hand that the other kids heard on the radio. Before too long Mike had a thriving business going on. Selling records made him a little bit of pocket change but he also got to know all kinds of different people.
Linda Day who later became famous as an actress on Mission Impossible knew Mike in high school. Linda came to KRIZ with Wayne Newton who she dated at the time. Mike was in the studio taking dedications. Mike got to know her and made an acapella recording with her, a cover song called "I'm In A Blue Mood." When she became famous Mike thought about putting it out but he never did and now the recording is lost. .
Ray eventually got fired from KRIZ for playing old songs. The station owner wanted to have a Top 40's format and Ray liked oldies. He started working for KOOL which at the time wasn't an oldies station but the management let him do what he wanted. Ray took dedications on his program which became very popular with hundreds of callers every night. Mike who wanted to be a DJ too started coming down almost every night and took phone requests on Ray's show. Although Mike didn't get paid he learned a lot of valuable things.
Sunny Knight left KRIZ and bought KRDS a day time only radio station in Tolleson. The station had been known KZON but Sunny changed the name. Ray Ford, Don Lincoln and Sunny worked there. Some people thought that the new call letters stood for Ray, Don and Sunny but that Lenaburg says that wasn't true. Sunny eventually sold KRDS and Ray began working for the new black station KCAC. Sunny worked at KRUX for a while and then bought a night club called Sunny's. It was what at the time was considered the north end of town on Dunlap Road. He brought in various acts like Paul Revere & The Raiders and Sonny & Cher who at the time had a hit with "I Got You Babe." The night Sonny and Cher performed Mike met Harold Baptiste, a renown arranger who had also worked with Little Richard among many others.
Sid Grant
Sunny Knight and Ray Ford were two of Mike's best friends. Soon he would meet another one in Sidney Grant. Ray knew Sid through the Calderon's Ballroom. One night Ray was working at KOOL. He had an old copy of "Love Is Strange" by Mickey & Sylvia. It was scratched up and Ray announced over the radio that he couldn't find any copies in town. Sid called the station and said he knew where to find one. Ray met Sid that night at Big Baby Ramos' Record Shop on 7th Ave and Grand Ave. Since Ray had to give Mike a lift home they both went to the record store where they met Sid. Within a short time Mike and Sid became inseparable. They would do all their projects together. Sid practically knew everyone on the scene, often scouted talent for Ray's and Sunny's recording projects and became instrumental to many of the acts that he and Mike recorded. Sid also came to the hops although he never officially worked there he'd help out. Like Mike, Sid had a big burly stature and when they were together they made a big pair. Ronnie Whitehead recalls that they had the front seats in Sid's car pushed so far back that there was hardly any legroom in the back.
Through Sid, Mike eventually met the first group he would record, the Newlyweds: John, B.B., Beverly and Bruce his brother, which became one of the bigger local doo wop groups.
Sid and Mike partnered also in the Out of Sight record store too on 18th Street and Broadway. In later years around 1995 or 1996 Sid moved to Oregon. They used to talk on the phone sometimes but when they both became sick they lost touch. Sid died in 2001 in Oregon. He had the remainders of all their local records recorded in Phoenix "Beggin You" with Ronnie Whitehead and Michael Liggins' "Loaded To The Gills" and more. When Sid died they became lost.
Duffy
Duffy whose real name was Vero Duffins was another important figure in Phoenix music business scene. He was creole originally from Louisiana. He lived in Phoenix for a while but then went to California. Duffy worked on Ebb Records in the 50's as the office manager. Art Rube the owner of Specialty Records had given his wife the Ebb Records in their divorce proceedings rather than having to give her half of Specialty Records. She had a lot of hits with Ebb such as Buzz, Buzz, Buzz by the Hollywood Flames; Be ever Wonderful by Ted Taylor. Duffy learned a lot there. Eventually he returned to Phoenix. Dottie Jones a singer was Duffy's girlfriend at the time. She was the mother of his son Dartoff. A lot of people used to go to her house. And incidentally Mike that's were Mike met Duffy. Duffy practically anything there was to know about the music business. He promoted all the black shows at the Riverside Ball Room, the Swing City. Like Sonny and Ray, Duffy took Mike under his wing and taught him more about the business. He would introduce Lon Rogers to Mike who would later record him.
All the groups would hang around Duffy's record shop. Mike Reynolds and John Dixon both DJs, would stop by, all the Whitehead boys Ronnie, Gary and Junior (he was actually named after his father Ernie Lee, however, he took on the name Rochelle which he is known by). George Bowman, Larry Bailey (Lenaburg ended up being his first manager when he was fifteen), the Infatuations, Charles Baptiste, Lawrence Carroll became a partner of Duffy's in those years. If people wanted to put on shows they'd ask Duffy to get someone for them. He got calls to find people for commercials. Sheila Jack would do commercials for him.
In 1976 when Duffy first opened his record shop he had asked Lenaburg to partner up with him but Lenaburg worked at the Jaguar seven days a week and he declined. But he helped him to get "cut out" records really cheap. Apex Records from New York sold records that were over 6 months or a year old for 99 cents. But, Mike says, Duffy learned really quick. He know more than Mike after 2 years about that. "Cut Outs" were returns from the record companies. Rather then throwing away extra pressings they would sell them cheaply to distributors. Duffy knew something about everything. Lenaburg says: "Everything I knew, Duffy knew better than me. Everybody I knew, Duffy knew better than me. Every group that came through, Duffy would have something to do with them."
The Neighborhood
The soul community was pretty small so all the musicians used to know each other and knew what they were doing. 21st Street around Broadway was a neighborhood a whole lot of people lived. They all rehearsed together. They'd practice at B.B. and Beverly Nicholson's house, John Lewis' house. John Lewis stayed at Dottie Jones' house right across the street from Duffy. One of the earliest places where the Newlyweds practiced was Dottie's place. John Lewis' sister Eloise who was known as Queen Bee stayed with them. Mike managed her early on and got her a show at the El Marocco Supper Club which was located around 26th Street and Indian School. Houston Turner and a guy named Mundson were involved.
Mike spend a lot of time with his girlfriends, the Stroggins sisters Nita and Doris (they were go-go dancers with Dyke & The Blazers), B.B. Nicholson. Mike was a familiar sight in this otherwise highly segregated neighborhood. Mike thinks he met Dyke through the Stroggins sisters. The Stroggins kids were known on Broadway as the 'baddest family" but they were friends of Mike's. They practically ran the Trot Inn, they worked security and everything else. Walter Nicholson, B.B.' and Beverly's Brother went to prison around 1962 but when he got out in 1964 he hung around with the Stroggins. Jake and George Hendrix were also known as a bad family on Broadway. B.B. Was George's girl friend but she had also gone out John Lewis. The Hendrix were a big family about 30-40 people. George Hendrix sr. ran a little gambling shack in his house south of Broadway. Sherry & Esther Mayberry, Sherry Jones lived with Dyke for a long time. Bruce Grant married LaVern Montgomery to avoid the draft.
The Grants were a large family. Next to Sidney there was Ralph Grant, Richard, Patrick, Bruce, and a lot of Grant sisters.
Big Willie Parker was a gospel singer who sang with Ernie Lee Whitehead sr. when he was alive. Mike met him over at the Whitehead's house. Lenaburg seems to recall that Big Willie put out at least seven or eight records with the 'Sensational Souls'. B&B Records put them out which was owned by Bo and Betty Stewart with whom Lenaburg was good life long friends. Their first record shop was at 1524 E. Broadway and then they moved to 1737 E. Broadway. Mike sold some of his oldies in their shop for a few years where he met harmonica player and record collector Bill Tarsha. He recalls that he may have met John Dixon first at B&B's Record Shop. Bo specialized in promoting many gospel acts. The Blind Boys of Alabama were one of the groups who he brought to town frequently. Bo recorded about eight gospel albums with Big Parker & The Sensational Souls. In the eighties Bo moved to San Francisco. Big Parker died about 1986. Like so many he too lived around the south 4800 block on 21st Street too.
Bands
Among the first groups Mike remembers when he first came to Phoenix were Jimmy Knight & The Knights of Rhythm. Dave Philips played saxophone Mike hadn't really gotten to know closely because they broke around by 1961/62 when Jimmy Knight left to join Ike Turner in Hollywood. Mike recalls that they used to call him the black Ike Turner Jimmy had tried to emulate Ike, he even modeled the band name after The Kings of Rhythm. One of Jimmy's songs in his show that they used to introduce the band. Jimmy stayed with Ike for a long time into the eighties even after Tina had left. He died in the eighties in L.A.
Soul Patrol
Michael Liggins played saxophone, Rodney Brown, Richard Casey Cason, Bernard Williams. Laura White managed the band. Mike thinks she was just 18 at the time. She lived in Phoenix. Her husband Carl White was a member of The Rivingtons a Phoenix Group that had moved to LA in the 50's and scored several hits with Papa U, Mau Mau, Mama U Mau Mau, The Bird Is The Word. They started as The Sharps and became the Rivingtons but became known nationally.
Richard Casey & The Untouchables
Richard Casey, Bernard Williams and Rodney Brown teamed up for another band with Small Paul singing leads. Mike had managed Paul for a while.
Sylvester & the Ebony Knights.
Lawrence Carol was the drummer in the group and Peter Cozy the lead guitarist. Lawrence later on went to Detroit were he became one of the Motown's Funk Brother's (the nickname of the studio musicians who comprised Motown's in house band) but he returned to Phoenix later in the early 80's. Peter Cozy eventually moved to Chicago and played with Miles Davis, Buddy Miles and other popular bands. Sylvester played saxophone, two girls sang Joanne Dukes and Margaret Banks. Margaret Banks went on and became an Ikette and sang with Joe Tex & the Texelettes for a while. The band had a few records out that were fairly popular on local radio. Mike saw them first when they performed on an early TV show called Teen Beat that featured Tabby Man as the MC, Pat McMahon was the host. Mike got to know the band shortly thereafter. He had met Lawrence Carol already but didn't know that he played with Sylvester & the Ebony Knights. Mike Condello's band was the house band that played every week. Once the Newlyweds had formed, Mike was able to get them to perform on Teen Beat around 1963/64. They performed "Bells of my Heart" and "Buick 59," Sylvester & the Ebony Knights played around town a lot, they did a lot of shows.
The other early group Mike remembers were The Fabulous Jokers. Hadley Marrel played drums who later became a renown producer in California, Tony Figaro played saxophone, Suki Charles the was the organ player. They were pretty big in Phoenix and backed up acts like Eddie & Ernie, Freddy & Hinchy, all the groups that Hadley Marrel ended up producing. The Fabulous Jokers had a few hits on the local radio stations KRIZ and KRUX and KPHO that featured the popular Ray Curtis as DJ. Freddy & Hinchy and The Soul Setters were originally part of The Jokers. Eddie & Ernie recorded for Hadley Marrel on the Hadley label with The Jokers as the backup band.
Dyke & The Blazers
Dyke & The Blazers who had the hit "Funky Broadway were probably the most successful soul band in Phoenix. They were an offspring from Carl LaRue & His Crew out of Buffalo, NY. Dyke came to Phoenix as Carl's bass player. Mike Lenaburg recalls seeing KCAC's Holiday Night of Stars that featured Johnnie Copeland, Carl LaRue & His Crew along with Duke Draper and The Lamb Chops, The Duchesses were Duke's background singers which comprised of Duke's wife, her sister and someone else (Ronnie thinks that's wrong).
Carl and some of the other guys returned to Buffalo but Dyke stayed and formed a new band. The original members were Richard Casey on organ, Rodney Brown on drums, Bernard Williams on saxophone, JV on saxophone who went back to Buffalo, NY with Dyke. The lead guitarist, a guy named Pig also stayed with Dyke. But Richard, Rodney and Bernard ended up leaving the band. Art Barret recorded Funky Broadway but Tony Evans acquired the masters from him. Tony actually made that song happen. He bought the rights to the song from Desert Sounds Records. The term "funky" didn't exactly have good connotations at the time but he played the song on the radio and it became a hit. Lenaburg recalls that he had been reluctant to work with Dyke & the Blazers but lived to regret that many times. However, he says if he would have done it, he may not have been able to get airplay for that song which was exactly what Tony Evans did. Tony played it on his radio show which gave it notoriety. He leased the record to Original Sound in Hollywood to Art La Boe and it ended up being the biggest soul record that came out of Phoenix.
The "Odd Squad" was one of Duffy's group who had the amazing Bobby Barnes as vocalist, Richard Casey, Bernard Williams, Rodney Brown who had been in Dyke & The Blazers and reappeared in various bands over and over. Bobby Barnes was also Dyke's lead singer on the road since Dyke really wasn't too great a singer. Dyke sang Funky Broadway and the rest of the show Bobby Barnes sang everything.
Dyke was a gangster, a tramp.
Jimmy Ingram? The guys who left the Blazers formed the Now Incorporated band on the Now Label. They had one song called "The Tramp from Funky Broadway. They talked about Dyke the whole record, how he dropped out of school, didn't have a place to stay and lived in a club on Broadway, how he had to drive an old car since he would get arrested when he drove a new one since he didn't have a driver's license. Dyke didn't have a home for a long time. He'd live with the Stroggins sisters, he lived where he could.
Dyke cut some records on Original Sound where he received some money from but he's rumored
More Fuel for Dreams
When in 1962 the barely 16 year old Mike hung around a recording session that Sunny and Ray were having through Sidney Grant, Mike knew right then, he wanted to be a record producer. The day before Mike's 16th birthday he had his first recording session. He didn't even have a driver's license yet. Sid had to give him a ride to the studio in Glendale. They recorded 2 songs with the Newlyweds a doo-wop group that they had rehearsed with for about half a year. Mike had met the Newlyweds through Sid. Sid was the bass singer in the Newlyweds and he introduced John Lewis, the sisters Beverly and B.B. Nicholson and Bruce Grant to Mike. John Lewis was B.B's boyfriend.
Mike had prerecorded the music on a track with one of the early bands he knew although he didn't recall who it was. He paid the band $25 and took the prerecorded track to the studio. "It was all very primitive," he recalls. An hour in the studio cost $10 and that's about all the money Mike had. The Newlyweds recorded the vocal track of "Love Walked Out" and "Quarrel." By the time they got to recording the "Quarrel" they had only 5 minutes studio time left. They used the track of "Love Walked Out" and recorded an impromptu argument in one take. The Newlyweds used to do that at the end of their doo wop rehearsals just for fun.
Mike and Sid had only enough money to press 100 records from that first session which they sold under the "Homogenized Soul" label. Sid came up with that name. They gave most of them away to DJs and record shops and ended up not getting any money for it which was the reason they didn't put any more out.
"The Quarrel" created quite a stir when it got played on KCAC. Mike says "You either liked it or hated it. Nothing in between because it was a man and a woman arguing, he slapped her, the police came along. Sidney was the cop, he made it sound like a siren. Then John go something like: Oh, oh baby, that's the police, oh I'm sorry baby and all that stuff and then here came the cop and the cop said: 'This a quiet neighborhood, what's going on here? This is a quiet neighborhood and I don't like that jazz. You do that again and I'm gonna take you to jail.' And John said 'Uh, I'm sorry.' And that's how it ended," Mike says, "it was quite a record." He added that he was a day shy of being sixteen that they didn't have an idea what they were doing.
Sid actually had come up with the name "Homogenized Soul. He'd always make up cool stuff and one of the things he'd say is "That's so cool, it's homogenized." Because of it being so rare, the 45 of this recording became a collector's item.
Live Shows
Mike started producing live shows around town. The very first show Mike produced was around 1962-63. The lineup featured Small Paul, the Newlyweds, John Lewis Sid Grout, Bruce Grant, B.B. Nicholson, Beverly Nicholson, Celestine McGhee. The band backing up all the performers was The Majestics. The Majestics was a Chicano band. The members were Benny and Eddy Demus. They used to rehearse in a bar owned by their father on Mohave Street between 7th Ave and 11th Ave. They played for years there every weekend and were a fairly popular band. The Majestic 5 released a record "Queen of Fools."
The Swing City which now is a strip club on 29th Street and Thomas was another venue that brought a lot of major acts to town. Jerry Paisno used to own it. Little Richard and Eddie Floyd came through there, the Whispers, the Ojays both of which hadn't had their big records out yet. Due to troubles with the union they couldn't bring in Wilson Pickett or Ike & Tina Turner. But Small Paul was among the stable of local performers that could be found there regularly
Bud Spud & The Sprouts doing the Mash
Not too many white people could go on Buckeye in those days. But since Mike was with Sid he got access anywhere. Sunny and Ray wanted to find a guy with a funky sounding voice for this song they wanted to record "The Mash." Sid said he knew where a guy was. He went with Mike down to Lincoln Liquors on 11th Ave. and Buckeye. In the back of Lincoln Liquors guys used to hang out, drink wine and sing. Little Junior was there. Mike listened to him. He sounded a little like James Brown, a little like Otis Redding, funky. Mike told Sunny and Ray about him. They wanted to meet Little Junior. Sid and Mike looked for him again and told him where to meet Sunny and Ray. But he didn't show up the first time. Sunny and Ray were mad at Mike. However when he showed up the second time they listened to him and said "He's the one." They recorded the Mash a song that was a take-off from the Mash Potato. The B-side was an instrumental called "Slow Jam which was a lowdown blues." Little Junior became Bud Spud for the recording. The Sprouts, the band were actually a bunch of white guys who were famous for country western music, Don Cole and Donny Owens and a drummer that Mike doesn't remember. However he recalls that they were funky, they were great musicians. Don Cole had actually a blues hit and put out another hit record as Don & Eileen Cole which was a remake of the Ike & Tina Turner song "A Fool in Love" on Sunny Knight's label Day & Knight records which they sold to Vee-Jay. They had a whole album out that was a hit. Although they were white they sounded black.
Since Mike had helped find Little Junior for the recording Sunny and Ray let him come along. . There was no stopping him now. He wanted to be a producer. With his little hustles he ran he became an avid promoter and had a successful flyer distribution. Convinced he could do anything he figured he could get Dick Clark to play the Mash. For 2 months he petitioned Clark to "Play the Mash."
Mike says: "We did all that promotion, I gave my all on that. I got kids to make petiotions, we did all kinds of things, we kept on sending all kinds of things to Dick Clark. And then one night Ray Ford and I went through all the new records [at the radio station] and here was "The Mash" by Dave Apple & the Apple Jacks on Cameo Records. I was devastated really, so was Ray. Instead of Bud Spud he (Clark) put his own group on. Sunny and Ray did lease "The Mash" with Bud Spud to Smash Records which was part of Mercury, but the song was dead by then because the other record was going,"
One day Dick Clark even held a giant postcard in his hand and announced that a boy from Phoenix had bombarded him to play The Mash. But of course the artist performing the song was Dave Apple & the Apple Jacks. In those days these sort of incidents were not uncommon that people would rerecord successful hits with their own stable of performers which often gave the song a tremendous boost but it cut out the artists and promoters who had put their efforts into getting their songs air play.
Out of School
Mike quit West High School at the end of his sophomore year. He explains: "I got the all night at KRIZ and I couldn't keep up with school." He worked at KRIZ and made pretty good money for a sixteen year old. Eventually though a new program director fired him and he returned to school at Phoenix Union Highschool. There he met Celestine McGhee, Clarence Towns and a lot of other people he would meet again down the road..
Although Celestine McGhee performed on the early live shows Lenaburg produced she never recorded with him. Later she became an airline hostess, moved to New York where she befriended B.B. King although according to Mike she didn't work with him.
In 1965 Mike recorded "Rainy Day in Vietnam" with The Seargeants in Sydney's garage but was unable to release it. The then soul station KCAC found it too controversial to play. The Seargeants were really The Newlyweds but the Nicholson sisters had quit the band. Pierre Deck and Charlie ?? joined the band while John and Sid still sang lead and bass respectively
Mike recorded one song "I Got To Have You" with a girl named Sheila Jack. Although it was previously unreleased it may actually be have a debut after all in a future release of "The Best of Mighty Records" by a Chicago record label. It may also feature Ronnie Whitehead, the Soul Blenders, Small Paul, the Soulsations and Michael Liggins.
Dewey his childhood friend Hansel's brother who Mike hadn't seen in years came to the Caulderon in 1963. Although the Caulderon's huge success was in large due to the fact that national artists were featured on one Thursday a month Mike decided to put on a local show. The owner Leonard Caulderon was somewhat reluctant but gave Mike the o.k. Everyone pitched in put up posters and word of mouth and amazingly the place filled to the brim. That was the last promotion for the Culdoron 1 week before Otis Redding died in 196? The Exquisites played on that.
Ike & Tina Turner had performed at the Cauldoron where Mike had met them and he ended up going on the road with them and he was right there at the infamous Altamont concert that had ended with some fatalities. Ike had a girlfriend in Phoenix and sometimes he'd get Mike to go out with Tina to distract her.
Soulsations & Super Souls
Mike had basically 2 bands over the years that he recorded all his artists with. Similarly to Stax and Hi in Memphis, Motown in Detroit usually had the same band back up their various artists and not surprisingly Mike used the same technique in Phoenix. The Super Souls and later the Soul Blenders comprised some of the same members.
Soul Blenders 45, 2 LP + 1 CD BGP Funky Night Club, Bending Soul, Super Funk 3
After Mike's work with the Newlyweds 5-6 songs which remained unreleased were lost somewhere.
Sid and Mike were also partners in the Out of Sight Record shop they owned from 1967 until 1968 on 1834 E. Broadway. The shop was set back from the street a little with some trees that made it somewhat out of sight. And of course there was the famous James Brown hit. They leased the building from Lonny Grey who owned a private detective agency on 1515 E. Jefferson. Sid worked as a security guard for Lonny and Mike used to talk to him a lot about record companies and stuff. They opened the store but they kept on losing money on it. Broadway was a rough place and they had to deal with people breaking in the shop stealing records. They didn't have a lot of money to begin with and so they closed their doors a year later. However, a lot of the kids from the neighborhood come through there and thus they had met some talent that they recorded. However, the only record they recorded on the Out of Sight label was "A Woman 73" by Oklahoma Zeek with the B side "Soul Skate" by the Soulsations.
Calderon Ball Room
The Calderon Ball Room on 16th Street and Buckeye was renowned to put on legendary shows once a month on Thursdays. Leonard Calderon the owner of the venue met Sunny and Ray and along with them of course their little shadow Mike. Mike quickly began to put up posters for the shows at the Calderon and he received passes that made it possible for the industrious underage young man to see James Brown, Sam Cook, Jacky Wilson, Little Richard, Ike & Tina Turner. You name it. Everybody came through Phoenix on their way to and from L.A. Of the many friendships that Mike developed with all the entertainers that came through town he recalls especially James Brown and Little Richard.
Another time Jackie Wilson, Sam Cooke, and Etta James played at the Calderon Ballroom. Sam Cooke didn't feel well that night and ended the show after three songs Another time Jackie Wilson, Sam Cooke, and Etta James played at the CalderonSam Cooke didn't feel well that night and ended the show after three songs which left the audience to angry that a riot broke out. When Etta James cut her set short the atmosphere didn't get any better.
In 1963 when Mike put on his first local show at the Calderon Ballroom the owner Leonard was skeptical. He told Mike he was wasting his time since no one ever came out for local shows to the Calderon. He was reluctant too about his staff. Finally he gave in since Mike had done a lot of work for him in the past. So when the Calderon filled to the max which wasn't an easy feat since it held 2000 people Leonard was amazed and after that he had Mike do all his promotions for him.
Sam Goldberg used to bring in shows to the Calderon in the early days. He was a wealthy black man out of San Francisco. He did promotions all over the country and the Calderon was one of his regular stops but he died around 1965 and from then on Leonard brought in his own shows to the Calderon. It was a little harder for him to bring in the good acts and by hiring Mike for promotions it made his life a lot easier.
..
Audio Recorders
Mike recorded some of his artists at Audio Recorders. One of the first ones he recorded was with Small Paul Hamilton who made his name by being a "300 pound James Brown" with a voice that belied his tender age of 14? The songs they cut were "There's gonna be some crying" and "Do the Everything." Mike used to drive the teenaged Small Paul around in his car, was his first manager, recorded his first record and promoted his first show. Paul attracted attention with his huge stature and James Brown moves combined. Mike had the idea to put Sid, Paul and one more guy whose name he doesn't remember on a show "Fat, Black & Together" but that show never came together.
In 1967 the reknown saxophone player Joe Houston played at Swing City. Mike got to know him. He showed Joe his recordings of the Newlywdes and Oklahoma Zekea and a tape of Small Paul Hamilton. Joe offered Mike to record for him, that way Mike might have a chance to establish himself as a record producer and pitch the record to a major label by using Joe's name. That ended up being Mike's first recording at Audio Recorders. However, when Mike recorded Joe Houston & the Rockets with "Honky Tonk 67" and "Baby You Don't Have To Go" the Jimmy Reed song, he didn't have enough money to finish up the session. Tony Evans happened to stop by. He had the rights to Funky Broadway which had proved to be a successful record. He offered Mike to pay for the session and keep the masters until Mike had enough money to pay him back. However, Mike never saw him again.
Despite this setback an unexpected blessing came from that very session. Floyd Ramsey who ran Audio Recorders had been keeping a close Mike's efforts for a while when he recorded Small Paul and Oklahoma Zeke (John Lewis) and the Soulsations at Audio's Studio B which was a little cheaper (around February 1067). Mike had cut 5 records in two hours time. Floyd had been impressed with this kid's ever more ambitious doings. After Mike recorded Joe Houston in around May or June 1967, Ramsey called Mike up, told him he liked the material he was recording and asked Mike if he would like to produce records for Audio Recorders.
After Floyd Ramsey asked Mike to be a staff producer he started looking for singers. One of the first talents he spotted was Ronnie Whitehead who was the then fifteen year old son of Ernie "LC" Whitehead senior who had been a reknown local gospel singer.Mike had heard about him at Bo Stewart's B&B Records. L.C. had been tragically shot in a bar on Broadway in 1964.
As Ronnie Whitehead recalls he was walking down Broadway one day and saw Mike's record shop. Curious, he looked in. Big Mike spotted the young teenage boy and asked what his name was. When Mike heard that he was one of the Whiteheads he recalled that they were a musical family. He asked Ronnie "Do you sing?" Ronnie said yes. Mike told him he'd record him in the studio and gave him the words to "Beggin You" and "Out of Breath" to memorize. When Ronnie told his mother Jonnie Mae that someone wanted to take him in the studio she didn't believe him. But a few weeks later when she and her friends Dino and Bertha sang backup on Ronnie's recording session of "Beggin' You," she knew it was for real.
Ronnie says he had never sung with a band before they recorded. They did everything in one take. "I didn't even know you could record something twice. I just thought you'd record and that was it." Looking back Ronnie says, the songs were too high. "If I would have known anything then I would have dropped the key lower."
Mike says Ronnie was a very likable young kid, witty, talented and he could dance. He'd start hanging out with Mike and Duffy at their record shops listening to music and singing along with the records.
Brent Records out of Philadelphia released "Beggin You" and "Out of Breath." Floyd Ramsey knew Bob Shad who owned Brent Records and also the Shad label which had released a popular doo wop record ??? Douring The Rain by the Knockouts. Bob Shad was also involved with Dick Clark and others in Jamie Records. Duane Eddy recorded all his songs for Jamie Records at Audio Recorders. Through that Floyd got to know Shad. Mike leased Ronnie's recordings who was billed as "Ronnie White" to Brent Records and the songs broke out in Atlanta. It looked like they actually may have a chance. However Brent had another act, Big Brother & The Holding Company. The same week that band broke out nationally and Brent didn't promote put any more effort into promoting Ronnie's stuff.
Willie Nelson and Waylon Jennings used to hang around Audio Recorders before they went to Nashville and became Stars. They'd try to pick up session work in those days. Things weren't that easy for them then Mike recalls. He turned them down for a session though thinking they were just a bunch of country guys. Mike says he didn't realize at the time that those guys were just great musicians and could have played anything.
There was a country western club ? Dixon knows? on 19th Ave. and Van Buren were Waylon Jennings played for a long time. They had a buffet you could eat for $2.50 in the daytime and were a nightclub at night. Later in the seventies it actually became a soul club
.
The first session Mike did as staff producer for Audio Recorders was
Another one of his early sessions Mike just hung out at his Out of Sight record store on 18th Street and Broadway he saw this young kid walking by who he knew came from a musical family. He stopped the boy who was just on his way home from school and asked him "Aren't you one of the Whitehead boys?" So Ronnie Whitehead came in and Mike recorded "Out of Breath and "Begging you" with him that Mike had co-written with the Soulsations bassist Tony Flores. The songs were released on Brent Records in Philadelphia which was incidentally the same company who at the time had B.B. King and Big Brother and the Holding Company in their stable. A while later he recorded 2 more tracks with Ronnie "Got To Give You Up" and I Get Cold Feet."
. Ronnie, Rochelle and Gary Whitehead along sang vocals while the musicians were some of the old Blazers, Richard Casen, Rodney Brown and Bernard White plus a few other guys. They recorded Funky Night Club and Blend Soul, Mike Liggins Standing On followed along with another session that featured the Soulsations on Broadway Shingeling on which Tony Flores sang lead. When the singers didn't show up who were supposed to sing "Sun's Begin to Shine" they just cut a number "Soul Skate" with the Soulsations.
Mike says he recorded about 13 songs for Audio Recorders but none of them became a major hit although Ronnie Whitehead (or Ronnie White as he was known then) was on Brent Records and another artist Lon Rogers & The Soulblenders on Remco which was Floyd Ramsey's label. The Soulblenders was comprised some of the old Blazers, Richard Casen, Rodney Brown, Bernard Williams. Duffy had found Lon Rogers. They recorded "Too Good To Be True" and "My Girl Is A Soul Girl." Mike talked to the Phil Reagan? at Union Review Records and got him to listen to "Too Good To Be True." He liked the record but he couldn't use it because he had a record on the verge of becoming a hit. But Reagan called Imperial Records. Mike went to see Eddie Ray at Imperial. He also liked the record but he had the Ojays at the time. Eddie Ray called a few companies too but none of them had room on their labels.
Mike had various girl groups but somehow something always seemed to happen with them. One of the 3 girls in The Exotics became pregnant and she quit. David Ruffin tried to steal The Exquisites who had recorded "I got to have you" after they did a show with him at the Calderon Ballroom. Mike had scheduled another recording session with those girls when on the night before the session was scheduled the lead singer's husband shot her in the head. That tragic event soured Mike on the music business and he
stopped recording.
The Wallace and Ladmo Show
Ronnie Whitehead was the first black kid who appeared on the Wallace and Ladmo Show. He did "Beggin' You" and "Out Of Breath." Ronnie did a show on Channel 3 too.
New Beginnings -Back were he started
With "Big Mike" having had enough of the recording business for a while he rekindled his former career as a DJ. In 1976 for the next ten years Mike organized dances at the Player's Choice which became later on the Jaguar. The place was the happening after hours club for years on end. 10 years 7 years straight. The place hustled and bustled with everyone in town coming in late when regular clubs had already closed down Player's Choice turned into a gold mine. When daylight broke on early Sunday mornings the patrons who moseyed on home would have left stacks of money behind.
Southside Broadway, East side Washington 6 raids in 10 years. Somehow Mike never seemed to have any problems though. The last one of these raids which actually closed the place down in 1986 everyone got arrested but Mike.
On the Road
With the Jaguar in 1986 closed Mike moved on to his own radio show at KUKQ. He had Big Mike posters everywhere advertising his 'Oldies but Goodies' show in 1086. Another guy there was Randy Bebop. However when a new program director was hired he fired Mike because he wanted to ax the oldies format. Mike started hanging around other clubs such as the famed R.J.'s Lounge on 16th Street and the river bottom. He met Lowell Fulsom and Little Johnny Taylor there who were regular performers there when they came through town.
Big Mike met Bob Corritorre, then a young blues aficionado from Chicago stumbled into R.J.'s fresh into town. Bob shortly thereafter began hosting Those Lowdown Blues continuously for years in 1986? Another DJ and avid record collector with a large selection of rare Phoenix soul and blues records Mike met at R.J.'s was John Dixon also known as Johnny D. John had a show before Mike and Randy Bebop.
Mike had befriended Lowell Fulsom at R.J.'s Lounge and when Lowell's wife had a stroke, Mike ended up going on the road with him first as roadie and later as road manager and he began also working with various other artists. He stayed out on the road for 8 years but when he came back home Mike Lenaburg's health had dwindled and he got sick.
Home Sick
Unbeknownst to him, Mike had developed heart failure; he began swelling up more and more. Finally after his wife's repeated urging he went to see a doctor who diagnosed Mike had heart failure, diabetes and high blood pressure. But his bad health received another blow when he got stabbed by muggers in front of his apartment in 199? Critically wounded he had to be hospitalized, he survived the stab to his pancreas, his chest scratched but lost the use of his left hand. But he has no regrets Mike says and smiles broadly. "I've lived a full life."
On the road doing the dances Mike lost track of the towns they were in just traveling from town to town, hotel room to hotel room, venue to venue, only the music stayed the same.
JB 1962, Hank Ballard & the Headlighters 1960, as DJ in 1962 Little Richard after show Hadley Madley DJ and Mike, B.B. King – the Larks, the Jerk Don Dewey, Sylvester & Aberdee Night.
Little Richard had just returned from England w he had performed and gotten a royal treatment from the European audiences when he talked all night long with Mike. They ended up spending a whole week together. Billy Preston had been on the same show when 2 guys in the audience got into a fight, and one man shot the other. As soon as the shot cracked into the air Little Richard hit the floor, the show was over and he never wanted to return to Phoenix.
As exciting as it was for Mike to meet all these famous performers he got to see some of the shadows behind the limelight and one particular story still made him cry so many years later. A renowned singer was scheduled to appear for a radio interview at KRIZ but he didn't show up. Mike at that point just 16 years old met one of his female backup singers who later became made a name for herself. The beautiful girl barely two years older than Mike told him how her boss had beaten her. Since the star never showed up she was stranded at the radio station so Mike gave her a ride back to the hotel. Mike's retelling of the story in the living room of his apartment still moved him to tears all these years later. After a little while he continued that he had met the girl again in 1966. By this time she had gone from the frying pan into the fire. Another well known singer was pimping her and had even hit her in the head with a hammer. She died only a short while later
Civil Rights
Phoenix was never one of the cities in the spotlight of segregation but blacks had to go to different schools, could only live in certain neighborhoods and streets. Mike got involved in civil rights. Rufus Core sent Mike and Sydney to a dining room/bar. Mike entered first and ordered a Taco for 25 cents. Sid came in shortly behind him but the same waiter who had so promptly served Mike took his ample time. Sydney asked a few times if he could get any service and finally he got the same kind of Taco Mike had ordered except his cost $2. With that incident CORE filed a civil rights law suit and it helped to get civil rights passed in Phoenix.
The Nation of Islam had aquired Louis Jordan's house because the Honorable Elijah Muhammad suffered from health problems. One day B. B. Nicholson and Mike Lenaburg were walking by the compound when a big black car pulled up. The car window rolled down and one of the passengers asked B.B. what she "was doing with the devil." B.B. said he was her friend and it didn't matter to her what he was. Mike says: "In the end they ended up being pretty nice to me." They were alright with him.
East Side Clubs
Eddie's Lounge was on 17th Street and Washington right across from the bar that later would become the Jaguar. Another place right there was Weaver's Lounge. Weaver – uncle of Mike Liggins. The Weavers was straight across from the Jaguar. Arab Club 20th Street/Washington, Century Skyroom 12th Street/Washington, VFW on 17th Street/Jackson
West Side Clubs
Zanzibar 11th Ave/Hadley north of Buckeye. Sly Fox 15th Ave s. of Buckeye Rd., Lincoln Liquors 11th Ave/Buckeye, Elk's Lodge 7th Ave, north of Buckeye, Place later became Endzone. Madison Square Garden 7th Ave north of Van Buren. Madley Hadley had a place right next to it. Penguins, Turks, Chuck Berry, Don and the Wand played there. Sonny Knight and Ray Ford took Mike to the Madison Square Garden were they saw Chuck Berry. He'd sign his autograph on $1 bills he handed out to his fans.
Broadway Clubs
Trot In on 24th Street/Broadway where Dyke & The Blazers got their start. It was a rough place and the joke around town was that you would "Trot in and get carried out" Mike Lenaburg recalls. Many fights took place in there. American Legion on N.E. Corner of 16th Street/Broadway
Mexican Clubs
Mexican Bar Mojave/ The Id Club Central/north of Broadway had been a cowboy bar, a Mexican club and eventually became a black club. Tryone Davis, Dyke & The Blazer played there. Riverside Ballroom was a cowboy club in the 50's, became a black club in the 60's and turned into a Mexican club eventually. Lenaburg saw Wolfman Jack, the Whispers, the Blazers,
Although segregation was running fairly rampant in Phoenix at the time Mike could go anywhere in the black neighborhood.
Wolf Man Jack was the biggest DJ in Mexico, LA and could be heard all over the country at night on XERB 50 000. He would sell baby chicks, alligators and 10 records to a pack of the old Chess. Mike still recalls the address: Del Rio, P.O. Box 958. $3.98
Old blues bought radio station 1962-1970. Huggie Boy, DJ Dolphins of Hollywood LA, DJ God feq, Kim Galley promoter.
Jerry Riopelle Mike became friends with Clydie King in 1964. Thrill is gone ZZ Hill, Riverside Ball 1966. Hadley and Mike promoted show, tried to get Clydie's records played. Our Romance, Little Clyde & the Teens, Raylettes 4-5 years.
Marty Robbins, country singer from Phoenix. His trademark was a white sports coat and a pink carnation, Duane Eddie, Hubwheel & the Wheels.
1965 Newlyweds TV show. Teen Beat. Mike Condello & Combo played for Wally & Ladmo show. Bells in my Heart, Buick 59
Versailes forgotten, Benny Kid Bossanova, Benny Joe Brown Do the Bossanova Baby
Eddie & Ernie did a lot of shows, no copies
Radio Stations
KRIZ had Sunny Knight, Ray Ford, Don Lincoln, Jim Titus Jack Frost, Michael Darcy, Tony Evans, Hadley Marrel
KRUX had Lucky Lawrence, Mitchell, Diamond Jim Clawson, Pete Marshall,
KCAC became the first black station in town around 196?. Former KRIZ DJs Hadley Marrel, Jim Titus, Ray Ford started working there. Mike started working for Ray on Saturdays answering radio listeners' requests for dedications. Celestine McGhee one of the singers in Mike produced also answered the listener request lines along with Mike.
Ramos' Record Shop on 7th Ave and Grand Ave. When Ramos sold it the shop became Rocco Jacco's Record Shop. Rocco was a DJ on KZON before Sunny had bought it as KRDS. At KRIZ Rocco had been employed as a janitor but at KZON he spun records and eventually bought Big Baby Ramos.'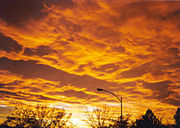 By Kati Ingino
About the author
The late Bassist Henry (H.T) 'Mojo' Thompson introduced me, a shy, young bass player to my first band 'Duke Draper & The Satin Blues Band' back in 1991. Duke was one of the local legends who had given a lot of people their start. Ronnie Whitehead was one of the guitarists in the band. Both Duke and Ronnie recorded years earlier (although seperately) which of course was mostly only known to insiders. I met more people who had been creative artists without ever "making it big." Thus years ago I thought someone should write about them before these stories disappear and finally a little over a year ago I started.
My first interviews were with producer Mike Lenaburg who generously invited me into his home with my tape recorder. With the 2006 release of Mike's 'Eccentric Soul' recording, time seems right to make some of these stories be available to interested readers who want to find out more about people who'd played part in the Phoenix soul community of the 60's and 70's.
Feel free to contact me about possible corrections or additions.
Many Blessings to everyone, Kati
My Contact Information